LPG bottles, also known as propane bottles, are containers used to store and transport LPG, which is a flammable hydrocarbon gas used for heating, cooking, and as fuel for vehicles.
LPG gas bottles come in different sizes, from small portable cylinders used for camping and outdoor cooking to larger bottles used for home heating and cooking.
If you're looking for cheap LP gas bottles, there are a few options you can consider:
Shop around: Different suppliers may have different prices for LP gas bottles, so it's a good idea to compare prices from different suppliers in your area.
Buy in bulk: Buying LP gas bottles in bulk can sometimes be cheaper than buying them individually.
Use coupons or discounts: Some suppliers may offer coupons or discounts on LP gas bottles, so it's worth checking for any available promotions before making your purchase.
Refill instead of replace: Refilling LP gas bottles can be more cost-effective than purchasing new ones, especially if you use the bottle regularly.
It's important to keep in mind that cheap doesn't always mean the best value for your money. Make sure to consider factors such as the quality of the LP gas and the reputation of the supplier before making your purchase.
| | |
| --- | --- |
| Nominal capacity | 48L |
| Tare weight | 21kg |
| Diameter | 350mm |
| Height (MAX) | 747mm |
| Wall thickness | 3.1mm |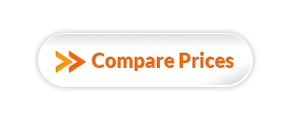 Some of the key features of LPG gas bottles include:
Durability: LPG gas bottles are made from sturdy materials to withstand the pressure of the stored gas. Safety features: Most LPG gas bottles are equipped with safety features such as pressure relief valves, overfill protection devices, and flame arrestors, to prevent accidents and ensure safe use. Convenient storage: LPG gas bottles can be easily stored in a variety of environments, both indoor and outdoor. Versatility: LPG gas bottles can be used for a wide range of applications, including heating, cooking, and as a fuel source for vehicles. When using LPG gas bottles, it's important to follow the manufacturer's instructions and guidelines to ensure safe and efficient use. This includes proper storage, handling, and maintenance of the bottle and gas system.